The purpose of this work is to prove with Jung's own words how heavily he was influenced by the occult.
For the vast majority of this work I relied on his autobiography Memories, Dreams, Reflections, and I also used some other sources which I named when I described the information contained in them.
I mainly kept this narrative in a chronological order with the exception of a few passages that weren't dependent on time (which were included under the subject-related headings).
The reason I mainly stuck with the narrative timeline is to give you the sense of how Jung's personality development and life events progressed, as this can help you make clearer connections of why he became the person that he was, and what influenced his philosophies. 
This work was written in a specific format: I mainly firstly let Jung speak for himself about the events of his life that shaped his personality, and then I commented about the significance of those events using my own experiences of the occult and the knowledge of Christianity.
This book is written from the Christian perspective, since after being deeply involved in the occult yet never ceasing to search for the ultimate truth, the spell under which I unknowingly was got broken and I was given the glimpse of the living God whose son Jesus saved me and my sins were forgiven. Since being saved I continued reading the Bible daily and do to this day, so I think I am in a position to also comment on Jung's take on Christianity.
The purpose of this work is that of warning. I want people to understand that what they call "psychology" and "psychiatry" are the fields that sprang from the occult and that there's nothing healing or scientific about them – with time they do much greater damage than if you would have stayed away from such "healing" methods. Like many other occult fields, these two methodologies at first don't look like having spiritual origins, but you don't need to dig deep to discover that it's the case.
If you go deeper into the fields of psychology and psychiatry, you will discover many commonalities with the new age movement and all the religions of the world with the exception of Christianity. And that's because all of them have sprung from the same root – the occult.
I hope this work will contribute to exposing psychology and psychiatry for what they are, and I also hope that I will have the time and means to further contribute to exposing these fields through future works.
The length of this ebook is 102 pages. After donation you will get an email with a link to download this ebook as a PDF file.
*Attention* – the ebook link will be sent to your PayPal-registered email which might be different from the email that you usually use.
I would appreciate if you could make a suggested donation ($7.99), or, if you would like to support my work, you may donate a higher amount. If you are unable to donate the suggested amount, please donate a lesser one.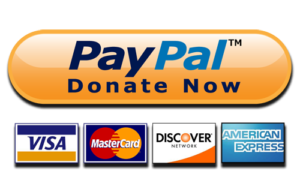 Thank you for your support.