In this video I describe my newly released booklet on psychology which you can get here. Below the video you will also find an introduction to the booklet.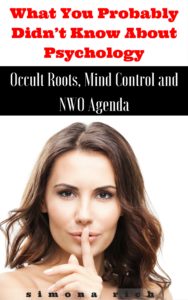 In this booklet I discuss the Greek origins of psychology, its development in the West, psychology today that's heavily influenced by new-age doctrines, occult origins of some psychotherapies, the true purpose of psychiatry, and more.
I hope that this booklet will explain why psychology is not only anti-Christian but also harmful.
It's easier to see why yoga cannot be Christian (though some believe that it can) than it is to see why psychology cannot be reconciled with Christianity. Psychology is not only anti-Christian, but is damaging to the mind and soul. Read more…