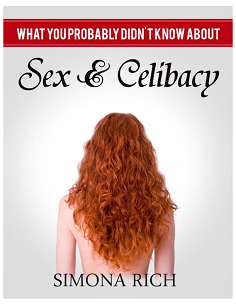 Sex & Celibacy is a 180-page ebook about my celibacy journey.
I share not only my experiences and advice, but also include the accounts and important warnings of the celibates of the past who were occultists, spiritual teachers, writers, inventors, artists, and more.
This ebook was first released on May 2015, and was fully revised and updated on May 2016, with my new experiences and newly-found genuine accounts of yet more celibates, especially saints.
***
Order the Sex & Celibacy ebook here.
***
Seven reasons why I wrote this ebook
1.) I've decided to share my celibacy journey so that it serves as a source of inspiration for current celibates to continue walking this road;
2.) So that it serves as a source of information for those who are thinking about this lifestyle and want to find out what they can expect from it. Read more…